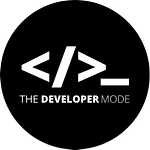 The Developer Mode is hiring for Marketing & Business Development Executive
Join Our Crazy Team If You Love Startups, We have an excellent opportunity for you.
Internship type: Full time
Education: Graduate/Post-graduate
Required Skillset: English Proficiency (Written & Spoken), Hindi Proficiency (Spoken), MS Office
Duration: 3 months
Joining: Immediate or within a week from selection
Perks: Certificate, Letter of Recommendation, Flexible working hours, 5 days a week
Job Description:
Search for new clients who might benefit from company products and services and maximize client potential in designated regions.
Identify and prospect new Business Opportunities via personalized emails, Telephonic calls, prospecting via Social Media Platforms such as LinkedIn, Twitter, online Databases, Websites.
Pitching brands for campaigns/contest/survey/offers etc.
Schedule potential Client meetings & convert them into sales.
Constantly work with Team head or seniors to strategize on Pipeline building and its progress.
Work closely with teams to achieve Monthly/Quarterly revenue targets.
Manage Sales Funnel while interacting with Prospective clients and maintain relationships for re-marketed prospects.
Building strong & positive relationships with the clients.
Develop and maintain business plans to achieve sales targets.
Benefits of working with us:
Tremendous opportunities to learn.
Opportunity to implement your own innovative ideas.
Gain real-world experience.
Explore different skill sets.
Learn how organizations work.
Get Personalized Feedback on the assigned tasks. Crucial for your growth.
Flexible working hours.
Inside Sales job. Working from the comfort of your home; no need to travel and field visit.
Send your resume at: [email protected]
(or)
Upload your resume at: https://thedevelopermode.com/hiring/